[ad_1]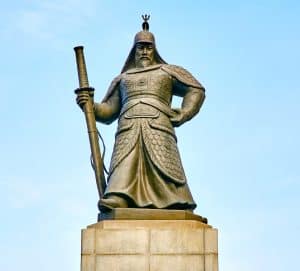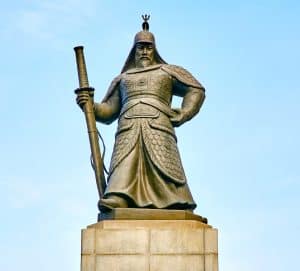 Digital banking challenger BigPay, which is one of the fastest-growing Fintechs in the ASEAN region, recently revealed that it has acquired $100 million in funding from South Korea's conglomerate SK Group.
As noted by its management:
"BigPay [is] on a mission to challenge traditional banking by democratizing and decentralizing financial services across SE Asia. We believe everyone should have fair and transparent access to products and services that matter to them. We use data and technology to give back to consumers control of their money and improve their financial health – all at a lower cost."
As mentioned in the announcement, this is notably the first time any portfolio company within AirAsia Digital has closed a round of this size.
The investment round has been joined by one of South Korea's biggest conglomerates and tech innovators. This move should further solidify AirAsia's digital strategy as it continues to accelerate its growth and expansion efforts for its all-digital businesses, including logistics and financial services.
The funding round has been finalized only a few weeks after BigPay revealed it was applying for a Malaysian virtual bank license.
BigPay had reportedly entered into a consortium with Malaysia's financial institution MIDF and Ikhlas Capital, a Singapore-based private equity fund manager for the application.
Established in 2017, BigPay is offering services in Malaysia and Singapore. The Fintech firm's product offering includes a prepaid debit card that may be used to complete transactions anywhere Visa or Mastercard are accepted. BigPay also supports domestic and global fund transfers, micro-insurance, bill payments and provides a budgeting tool.
BigPay has introduced several different products for its users that are focused on long-term financial wellbeing and improved accessibility.
This investment round is of one Malaysia's biggest Fintech investments to date, exceeding Axiata Digital's $70 million investment from Great Eastern.
Salim Dhanani, CEO & Co-Founder of BigPay, stated:
"Our mission is to become a leading challenger bank across Southeast Asia. We've established ourselves in Malaysia as one of the leading providers of digital banking services, and we want to expand our product sets, along with growing the model to new markets. Thailand and the wider ASEAN is next, but we'll be launching key products before that – with fully digital personal loans, transactional lending and an offering for MSMEs."
BigPay entered Thailand's markets after AirAsia acquired Gojek's Thailand-based business in a transaction that was valued at around $50 million. It's now planning to go live during H1 2022.
Tony Fernandes, CEO at AirAsia Group, stated:
"I am excited for this great partnership with SK Group and for their belief in BigPay's mission to bring inclusivity to financial services. This is the first investment into one of our portfolio digital companies and a testament to our digital growth story – we don't anticipate it being the last. SK Group is second to none when it comes to innovation and experience, so we truly believe they can share their expertise and know-how so that this investment can mark the beginning of a new exciting digital banking era."
(function(d, s, id) {
var js, fjs = d.getElementsByTagName(s)[0];
if (d.getElementById(id)) return;
js = d.createElement(s); js.id = id;
js.src = "https://connect.facebook.net/en_US/all.js#xfbml=1&appId=437085816335667";
fjs.parentNode.insertBefore(js, fjs);
}(document, 'script', 'facebook-jssdk'));

[ad_2]

Read More:Virtual Banking Fintech BigPay Acquires $100M from South Korean Conglomerate SK Group