[ad_1]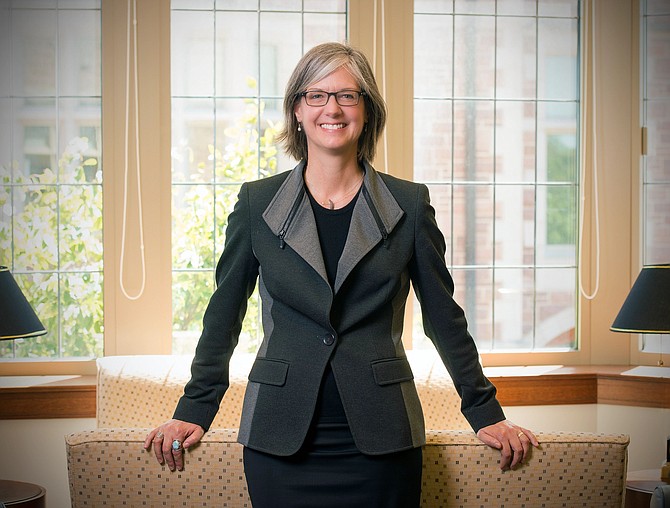 Santa Monica think tank and consulting firm Rand Corp. has named Nancy Staudt, dean of Washington University's School of Law, as the new dean for Rand's Pardee Graduate School for public policy.
Upon taking the helm in October, Staudt will become the Pardee Graduate School's fifth dean, succeeding Susan Marquis, who is leaving to return to her home in the Washington D.C. area. Staudt will also assume the post of vice president of innovation at Rand Corp.
Rand's Pardee Graduate School was founded in 1970 as an adjunct to Rand Corp.'s public policy research programs. It is one of the few public policy graduate programs in the nation exclusively for Ph.D. candidates. 
The school currently has 110 students and 200 faculty members, many of whom are drawn from Rand's other research programs. Nearly all Pardee students work with Rand researchers on projects and dissertations.
Staudt will oversee a newly redesigned Pardee curriculum that pushes forward the field of policy analysis and brings solutions directly to communities affected by policy issues. She will also guide efforts of both students and researchers to apply new technologies and analytical tools to the field of public policy.
"Nancy joins Pardee Rand during an exciting time as we seek to transform the practice of graduate public policy education," Michael Rich, Rand's chief executive, said in the announcement. 
"Her experience at the helm of a nationally recognized law school will help guide this transformation and train a new generation of policy innovators and analysts who use evidence to solve the increasingly complex challenges facing our society," he added.
During her seven-year tenure at Washington University School of Law in St. Louis, the school rose to the No. 16 spot on U.S. News & World Report's annual national rankings for law schools. 
She helped raise $89 million to increase scholarships for students and add more professor positions at the school. She also focused on advancing diversity on campus and launched a statewide task force on racial justice.
Previously, Staudt was the vice dean for faculty and academic affairs at USC's Gould School of Law and was the inaugural holder of the Edward G. Lewis Chair in Law and Public Policy. She also served as the founding co-director of USC's Schwarzenegger Institute of State and Global Policy.
A nationally recognized scholar in tax, tax policy and empirical legal studies, Staudt has a Ph.D. in public policy from the University of Chicago's Harris School of Public Policy, a juris doctorate degree from the University of Minnesota and a bachelor of arts degree from Ohio State University.
For reprint and licensing requests for this article, CLICK HERE.
(function(d, s, id) {
var js, fjs = d.getElementsByTagName(s)[0];
if (d.getElementById(id)) return;
js = d.createElement(s); js.id = id;
js.src = "https://connect.facebook.net/en_US/sdk.js#xfbml=1&version=v2.6";
fjs.parentNode.insertBefore(js, fjs);
}
(document, 'script', 'facebook-jssdk'));
[ad_2]

Read More:Rand Taps New Dean for Pardee Graduate School